The leaders of ASB's annual summer camp remain dedicated to creating an atmosphere of fun for all of our girls. We are still accepting campers at this time. Tuition is free so sign up soon! Email afterschoolbuddies@gmail.com
for more info or text Char at 541 390-3046.
Information to print or download: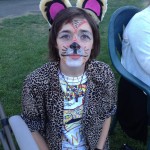 2016 ASB Camp Invitation – Click to open flyer describing camp
2016 ASB CAMP Permission Slip – Click to open 4th-8th grade student permission slip
2016 ASB CAMP BIG BUDDY TEEN Permission Slip – Click to open high school student permission slip.