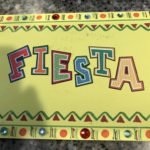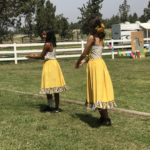 August 7-11 found the Hamby Road  ASB camp filled with delightful young "ninas" and their wonderful mentors.  This year more than 85 people were involved in making the summer camp experience another one to remember.   Leadership teams chose 4 Mexican cities from 4 different regions to celebrate – Loreto, Oaxaca, Isla Mujeres and Chihuahua. The overarching theme for the camp was "Celebrating Change" – recognizing that all campers were about to experience some kind of change in the coming year.. from changes in schools, classrooms, teachers to changes in family structure, health, finances, friends, homes and more.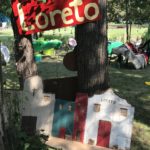 The Loreto group kicked off the week celebrating changes and growth in friendship by focusing on the thought from Ecclesiastes "For everything there is a season."  The entire camp loved their rendition of "Let's Make a Deal" called "Let's Make a Friend" during the lesson "Discovery Time" and later enjoyed the annual tradition of personalizing their camp t-shirts.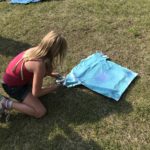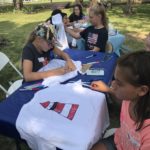 Tuesday's events were led by the Oaxaca team. Dawning their red attire, the led the day focused on respect by contemplating the quote from Maya Angelou "I can be changed by what happens to me, but I refuse to be reduced by it."  (After September's earthquake off of the coast of Mexico – I hope that this is true for the victims of this tragedy.)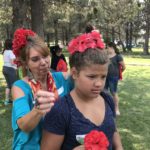 Wednesday's group leaders were from Ilsa Mujeres – near Cancun.  This group, adorned by the bluecolor of the azure seas, celebrated change by adopting a positive attitude.  Their quote for the day was by Haruki Murakami – "When you come out of the storm, you won't be the same person who walked in. That's what this storm's all about."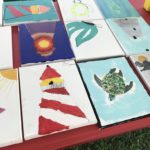 Thursday was brought to us by the team from Chihuahua. The darling team of "sunny senioritas" shared two themes with us related to dealing with/celebrating change:  "Do unto others as you would have them do unto you." Luke 6  and "Hospitality is not about inviting people into your perfect home, it's all about inviting them into your imperfect heart."  Edie Wadsworth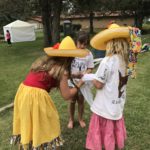 The music was inspiring and fun (especially thanks to JoAnna) and we even learned a couple of Spanish songs too!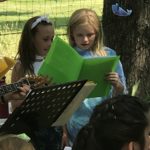 The food was amazing thanks to our terrific food team.  We are so grateful to the local stores who donated an assortment of goodies for us: Market of Choice, Trader Joe's, Costco, Cash 'N Carry, Abertsons, Safeway, Tortillaria Reyes. Muchas gracias to all of you!!!