Meet the 2016 ASB adult volunteers – an amazing team of women who guide our Big Buddy teens and college students throughout the year including after school programs and summer camp.
Charlene Anderson (Char "A.") is a retired high school science teacher originally from Cheyenne, Wyoming who spent the majority of her career teaching in Lake Oswego, Oregon. Char "A." has a BS in Biology and a Masters of Science in Natural Science from the University of Wyoming.  She serves as a THRIVE! mentor inspiring the girls to love others as they have been loved.. and to love science along the way too! Char is an avid tennis player and skier and enjoys spending time in the outdoors with her dog, Dixie, and her husband, Rich.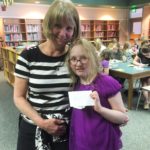 Charlene Schulz (Char "S.") is the Executive Director and co-founder of After School Buddies.  She has a Master's Degree in Biology from UCSB and worked in the pharmaceutical industry before joining her husband to establish and operate a software training school for more than 25 years. Char is the proud mother of 2 adult children. She has served as the event coordinator for Bend Parks & Rec's July 4th Festival and teaches group exercise classes at the Bend Senior Center.  Char's deepest passions include helping young girls and women know that they are unconditionally loved by God who deserve to experience that love and respect each day. She finds great satisfaction in mentoring young women to find their own passions.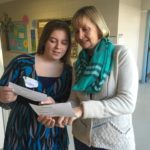 Debbie Ross has been a volunteer for ASB since January 2016.  She has lived in Bend for almost 28 years, raising a family of 3 now-adult children with her husband. Debbie has a passion for reading and has volunteered in the SMART readers program.  We are blessed to have Debbie be among our Elk Meadow adult mentors as she brings her passion for education and reading to the our girls.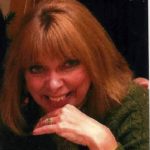 Claire-Ann Wood has a BA in English/Creative Writing with a background in office administration. She then returned to earn her teaching credential and taught special education classes. Later she moved on to selling women's apparel to retailers in the west and northwest and was proud to represent Mary Kay as a consultant. Her latest endeavor included establishing a voice-over production company for marketing of radio and television advertisements.  Claire-Anne is driven to encourage young women and girls to embrace and control their futures with a positive attitude filled with gratitude. She joined the ASB leadership team in 2016 as a THRIVE! mentor.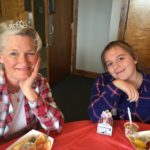 Kimberly Petrovich (Kipper) joined the ASB leadership team in 2013 as a summer camp volunteer and has served as a THRIVE! mentor since 2014. She is the mother of 3 beautiful daughters. Kipper participated and taught in the art literature program in the Beaverton School District, served as a camp counselor at Arrah Wanna Summer Camp and co-led number of different youth programs at Cedar Hills Baptist Church in Portland. She is currently serving as a regional leader for the Moms in Prayer organization. Kip LOVES the outdoors, biking, skiing, hiking and ASB!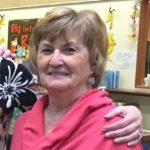 Kathy Anger has been a mentor for ASB since 2012 serving in elementary, middle school and camp programs. She has also served on the ASB Board of Directors. Kathy is a retired 4/5 grade teacher teaching in southern CA who earned her Master's in Teaching from United States International University.  Kathy is the proud mom of 3 adult children and grandmother of 4.  She loves working with 4th and 5th grade girls and mentoring teens.  Over the years she has seen young Buddies blossom into wonderful young ladies, always feeling that in some way After School Buddies helped in their maturity and self-confidence.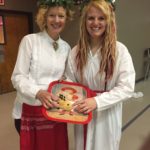 Kirdy Molan graduated from OSU Cascades with a BA in outdoor recreation. Kirdy has served THRIVE! since 2014 and also served as a Big Buddy for the elementary programs. Kirdy's passions include the love of the outdoors and extreme sports. She is an outstanding coach/cheerleader with middle school girls – getting them to engage in all kinds of different activities.  Here she is seen with her lovely mom bringing St. Lucia's Day festivities to the girls in December. Kirdy works with COCC's Community Education department managing summer camp activities and is the regional director of Rugby Oregon.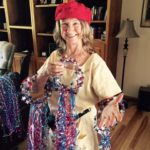 Noela Gerlicher worked as a school-based speech/language and hearing specialist from 1967-2012 as well as with adults in recovery homes.  She earned her BS rom Chico State University in CA and her MS from Western Oregon University.  Noela was a member of Oregon Speech and Language Specialists as well as the American Speech and Hearing Association.  Noela has served with ASB since 2007, initially as a camp volunteer and then later serving on the Board of Directors. Noela also serves as one of the THRIVE! middle school adult leaders. She has enjoyed watching the program change and grow as it leads more young girls and women to grow into loving, caring adults.
Check back soon to be updated with info on the following amazing 2017_2018 additional ASB mentors!
Barb Koozer, Kelli Singer, Kayla Miller, Kristy Kwan, Katie Baker, Pam Skeen, Suzanne Landry and more!!