Mark Your Calendar for 2018!

Save the Dates! 

August 6-9, 2018
Celebrating the


Best of
America

!

Mark your calendar and enroll your daughter for the 2018 ASB summer day camp.  She will love spending the week with our Big Buddy counselors and adult advisers right here in Bend.  It will be the 13th year of serving Buddies Big and Little so you won't want your child to miss it!

If you are interested in serving as an adult or teen counselor and participating in our summer leadership training program – click here for more information or email afterschoolbuddies@gmail.com right away to get learn more! 
Where?

    62595 Hamby Rd. Bend OR 97701  (Across from Buckingham Elementary School – Bend)

When?

Afternoons – August 6-9

What Time?

Mon–Wed 1:00-5:00 pm; Thu 1:00–8:00 pm (Campfire night!)

What? 

Games, music, art & crafts, water play, snacks, FUN!
How Much? Free!!! Donations are welcomed but tuition is free!
ASB summer camps offers girls the opportunity to experience the pure joy of summer fun while making new friends in beautiful Bend, Oregon.  Our 2017 camp will inspire your child to gain greater self-confidence as she experiences unconditional love and acceptance!  Don't miss this chance to help prepare your girl to THRIVE!
2016 Summer Camp Memories –  A Truly

Golden

Experience!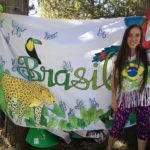 "Go for the Gold!" was the theme for ASB Camp 2016  – centering around a variety of Olympic-qualities found in all Buddies young and old!  Camp included, games, music, drama, arts and crafts, water play and much much more all centered around a worldwide theme of Olympic achievements of all sorts.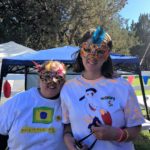 Each day of camp was one of excitement and FUN as campers  explored 4 different virtues that made achieving the "gold" in life the best ever! Competing countries included Japan, Brazil, Uganda and France. 85 girls and adult volunteers were hosted by an amazing group of Team USA volunteers.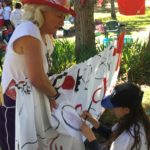 Weekly leadership development/planning meetings made this another over the top experience for all in attendance.   The food was superb served by an outstanding team of camp "chefs" and the Thursday night BBQ was beyond yummy.