Interested in volunteering as a Big Buddy or Adult Leader?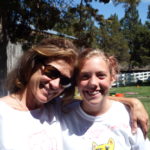 HIGH SCHOOL TEENS
High school students in good standing may apply to serve in the elementary programs.
Qualified teen volunteers serving as Big Buddies can earn community service hours towards high school graduation.
Female high school graduates or specially qualified high school seniors (those who have previously served in ASB elementary programs) may be invited to serve in the middle school program.
New 2017_18 TEEN APPLICATIONS will be available soon!
HIGH SCHOOL GRADS/COLLEGE  STUDENTS
High school graduates of all ages are encouraged to connect and influence girls ages 10-18 and older!
Women interested in earning service learning hours or internships are invited to apply for any of the ASB programs. College students studying Human Development and Family Sciences, psychology, education or who are considering careers in teaching, counseling, social services, nonprofit work or other adolescent-related careers are encouraged to apply for either the middle school or elementary programs.
ADULT WOMEN
Adults of all ages are needed to serve as mentors to both college and high school students in all programs as well as summer camp.  Learn more about serving with the middle school program called Thrive! by reviewing this file. 2017_18 ASB THRIVE Info Sheet Adults
Not interested in being a mentor?  Adults are needed to help with social media marketing, food preparation and service, arts and crafts, drama, music and more.
Download the application from the link below and return it  to Charlene Schulz at afterschoolbuddies@gmail.com or call 541-390-3046 for more information.
Click link to the right for an ADULT APPLICATION to volunteer in any capacity with ASB. – ASB adult volunteer application 2017